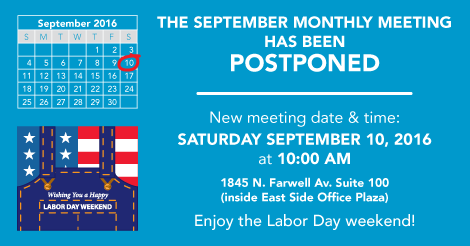 In order to prevent conflicts with the Labor Day holiday and weekend the September 2016 meeting of the Milwaukee Transit Riders Union has been postponed.
The meeting has been rescheduled for 1 week later, on Saturday September 10, 2016 at 10:00 AM.
The meeting location is unchanged.
Enjoy the weekend!